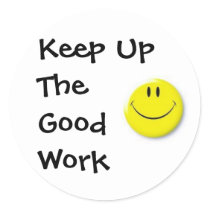 Should I freaked out that this Chinese nomad answered 5 of the questions from my random questions section with the exact same answers I would give?  Nah, probably means she's really cool doesn't it?  I'll answer for you – hell yes she's cool!  If this had been a test this chinese nomad would have aced it and I would have had no hesitation in giving her a good work sticker … a bit like this one.  To find out why Julia is so deserving of said sticker and your own praise have a little read, go on …
HI, AND WHO MIGHT YOU BE?
1. Name? Julia Chan
2. Age? 27
3. Twitter Handle? @jchanners
4. URL? http://www.achinesenomad.co.uk
5. Home Town? Solihull, UK
6. Current Location? London, UK
7. … Business or pleasure? Pleasure. I work to live not live to work. Though a job where you get to travel is always a bonus!
8. Tell us a little bit about what you're up to at the moment. Best bits, worst bits etc.
Having quit my job in Manchester a little more than a year ago, I set off looking for greener pastures with my boyfriend. We went backpacking around South America, the South Pacific and South East Asia for a year. It was the best year of my life! After spending a month and a half at my mum's on my return getting familiar with life's little luxuries again, I upped and moved to the big smoke about a month ago! So now I'm exploring London and planning my next trip in between my 9 till 5.
LETS TALK TRAVEL
9. First travel experience?
Being Chinese, you can probably guess what my first travel experience was. Yes, it was a coach trip with a Chinese tour group. My mum took me and my 2 sisters on a coach trip through France, Belgium and the Netherlands with a bunch of Chinese pensioners all wearing their cameras around their necks. I was 10 years old and it was the first time that I had been abroad. We were the only kids on the trip with the average age being 50-plus! I don't have a great memory of what we did but I do remember that we went to some standard tourist landmarks and that every meal that we had was at a Chinese restaurant, of all places. Now, I do the complete opposite. I look for the less-trodden footpath and always try local cuisine.
10. Future travel plans?
I have nothing booked as yet having just spent my entire savings on my year away, but our next trip will probably be China. I have asked a couple of my work colleagues to teach me some mandarin in preparation. So far I've managed to learn to say Salmon, lemon and money – might need a few more lessons before I head out I think!
11. If you could go anywhere tomorrow where would it be and why?
Japan – I am really craving some sushi right now!
12. If you could avoid going anywhere tomorrow where would it be and why?
Work. Just because I have to. Even though I actually quite enjoy my job, there's nothing like waking up in the morning being free to do whatever you want to do.
13. What 5 items would you not go travelling without?
Anti-bacterial hand gel, iPod touch, a good book, a decent camera and insect repellent (I hate mosquitoes with a passion)
14. Best bit of advice you've received?
Things will always work out – ALWAYS! So don't get stressed when things don't go to plan or problems arise.
15. Worst?
Not sure I've had any really bad advice given to me but my boyfriend's aunt goes around telling everyone to chew each piece of food 17 times before swallowing.
16. Best bit of advice you can give readers of this piece?
If you want to do an activity on your trip, just do it. Don't think twice. Don't umm and arr over it, thinking oh I don't have the money for it. I know most backpackers are on a budget but there are always areas where you can cut back on like downgrading your accommodation. It will be worth it!!!
RANDOM
17. Favourite ice cream flavour? Mint chocolate chip
18. Apple or Andriod? Apple
19. Blogger or WordPress? WordPress
20. Hostel or hotel? Hostel – nothing like sleeping with strangers, dealing with snorers and being woken up by drunken roommates at 4 in the morning ;)
21. Guilty pleasure? Pizza! I love it. I actually think I've had a pizza in every foreign country I've been to!
22. Your chosen super-power? Flying – I could travel from A to B for free then!
23. Airplane seat – isle, centre or window? Window
24. What song/album are you listening to right now? Verde – Danza Kuduro (reminds me of South America)
SHAMELESS PLUG
25. Thank you for answering my questions, as a gesture of thanks I allow you one whole paragraph to shameless plug of your website …
I had initially set up A Chinese Nomad to keep my friends and family informed of my whereabouts during my year abroad and to let them know that I was still alive. But that never happened as I was too busy exploring instead of sitting in front of a computer. What I did do was write a few sentences daily on my iPod touch documenting what I did every day, even if I did nothing. The plan now is to write up my notes, one blog every day, exactly one year on. Mostly, it's an online diary for myself so I don't forget anything. But I will eventually start putting up travel advice and various other blogs about general travel. So take a visit if you want to follow my RTW adventure! Or follow my Twitter at @jchanners.
---
WANT TO BE NEXT?
If you'd like to be interviewed for www.backpacksandbunkbeds.co.uk just drop me an email (neil@backpacksandbunkbeds.co.uk) and we can easily arrange something. I do have a few rules though …
No more than 3 backlinks in your piece (not including the questions 3 and 4, you get those for free).
Once published on my site, the interview must then be linked somewhere on your own site.
Once published on my site, you should visit and 'like' my facebook page. (shameless i know)
I reserve the right remove any answers or links that I deem unsuitable for my site.